The Community Academy Microschool
More Nature, More Authentic, More Community
What will The Community Academy Microschool be like?
CAPTIVATING
Students need deeply engaging educational experiences and connection. Connection to nature, connection to their communities, and connection to each other. We aim to create a system of education that engages students, families, and staff in the work of our community on a daily basis.
Let's engage students in meaningful work everyday and encourage them to reawaken their curiosity in the world around them.
The Community Academy is opening an innovative, full-time Microschool at ISU Research Park in the Fall of 2022.
In the Fall of 2022, students in grades K-8 will have the opportunity to become deeply connected to their peers, their teachers, and their community through an immersive community-project-driven educational experience. Learning is through personalized, interdisciplinary, place-based, nature-focused projects and experiences that foster relationships, critical thinking, and citizenship.
The Community Academy Microschool is an independent private school, that will add a grade level in each of the subsequent school years, so that students will be able to attend until they graduate.
Want to learn more about Microschools across the country that have inspired The Community Academy? Getting Smart, an educational media organization, has created a guide to Microschools.
Key Components of The Community Academy Microschool in 2022-2023:
Year 1, Grade-bands (K-2, 3-5, and 6-8) with a team of teachers for each grade-band. Each subsequent year will add a grade until there is a 9-12 grade-band and students can graduate from The Community Academy Microschool.
A focus on building strong relationships with each other, other age bands, and our community.
Teaching the same standards, but in a very different way than a traditional classroom.
Interdisciplinary learning in the context of our community
No traditional classes – learning is personalized and occurs through project-based learning, seminars, community experiences, etc.
No grades – feedback is focussed on learning and is more standards-based
Teacher-powered School – no dedicated administrators, we hire more teachers, have shared administrative duties, and collectively make decisions.
Due to recent generous donations, tuition rates for TCA students will range from $5,900 to $14,900 per year ($492 – $1,242 per month), depending on a families financial situation and other factors.
Families qualify for tuition rates by submitting a financial aid application. 
Family Income is calculated through our Financial Aid Service, and is roughly equal to line 9 on the families tax return, without negative business income included. Although the Financial Aid Service calculates an estimated family need based on many factors including assets, debts, etc.
ACCREDITATION
The Community Academy has started the accreditation process through one of the state approved accrediting organizations, ISACS (Independent Schools Association of the Central States). Achieving provisional and eventually full accreditation is a multi-year process. Until we are provisionally accredited, students at The Community Academy Microschool will be classified as Homeschool students under Competent Private Instruction (CPI) Option 2 with Opt-In Reporting. The Community Academy will provide parents all of the information they need to complete the curriculum sections of Form A that will be filed with the State of Iowa by Sept 1, 2022 and will perform the necessary Portfolio Evaluation Report. We are hopeful that we can become provisionally accredited during Year 2.
School Calendar Innovations
Another innovation we will be implementing is a BALANCED SCHOOL CALENDAR. This is one of many draft calendars our staff will be considering over the next few months for the 2022-2023 School Year. We are planning on having the option for students to attend during several of the breaks.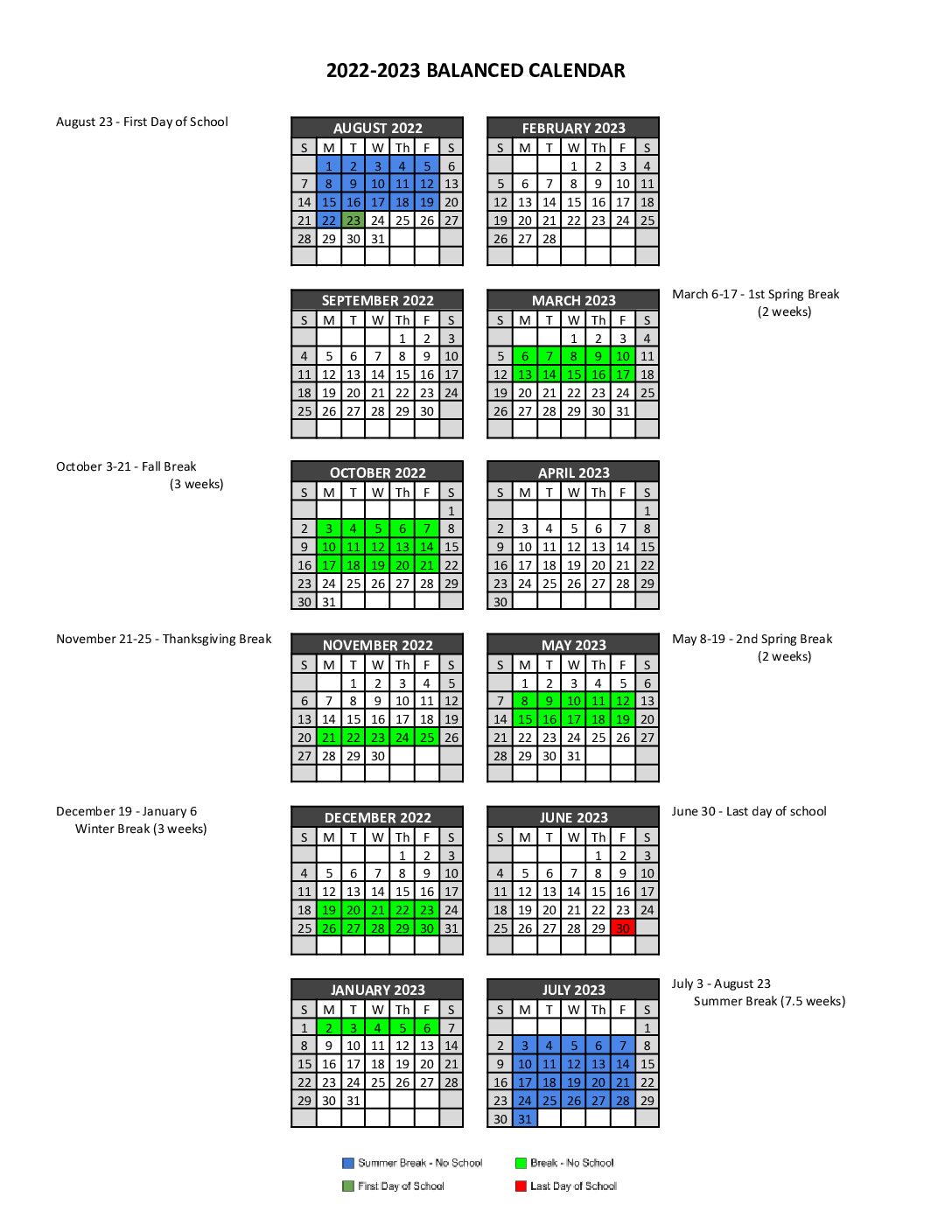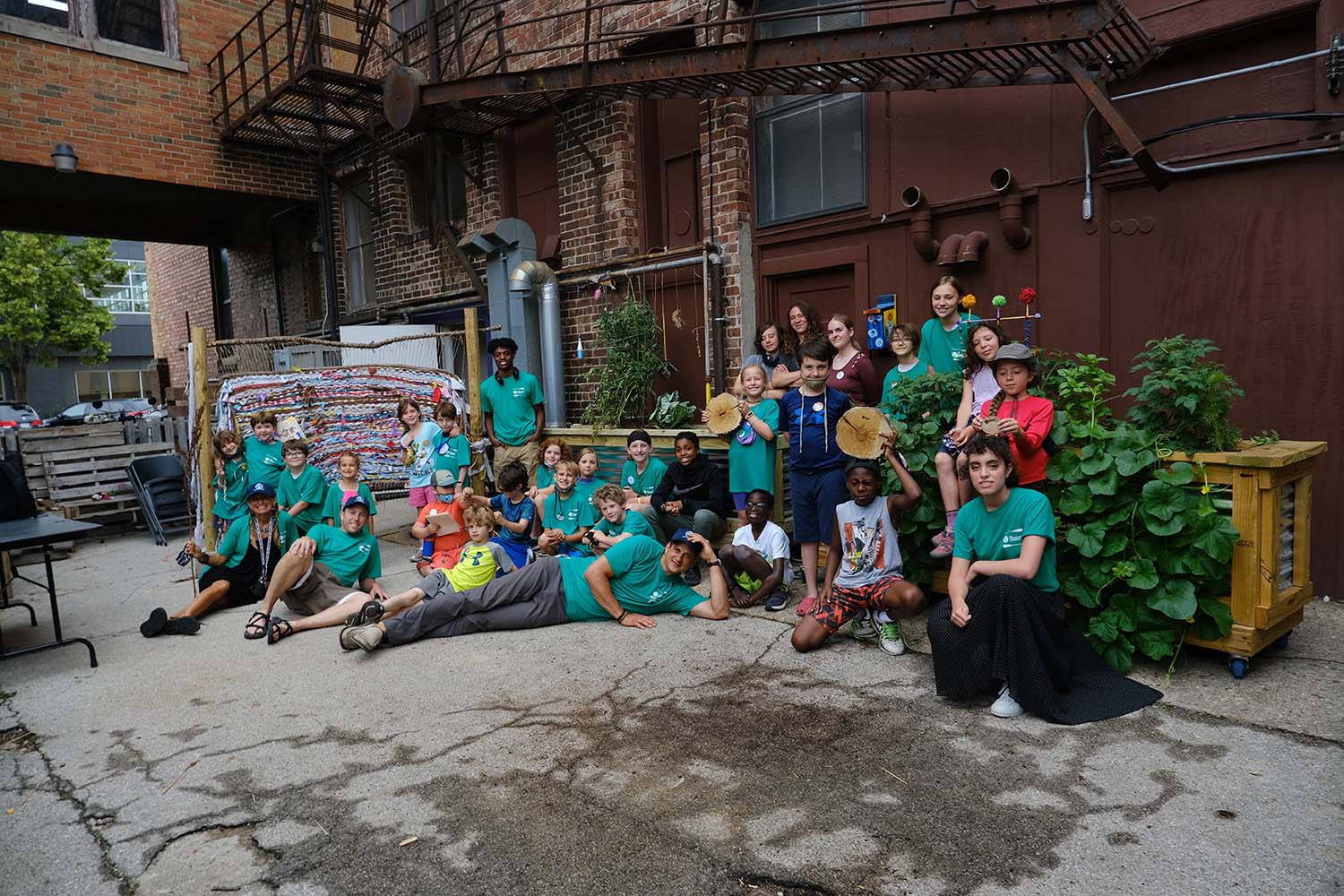 A CORE VALUE
student involvement
Students should take an active role in the day-to-day operations of their school including management of the school campus, food preparation, museum curation, travel arrangement, scheduling, and any other decision making they can participate in. Student and staff relationships are real and long-lasting.
the next step
spread the word
Thank you for supporting us on this meaningful journey to explore and implement the future of education in Iowa. Together we'll continue to take steps to push the boundaries of educational innovation in Iowa.
interested in supporting our work?
want to help us create this unique experience?
reach out with ideas and questions!