Connecting Youth to Our Community Through Meaningful Endeavors
The Community Academy connects kids with our community through long-term community projects in collaboration with their peers, mentors, and community leaders so that kids grow up happy and healthy because they are part of a community that can support them through life's hard times.
REGISTRATION OPEN NOW
Browse Programs
Donate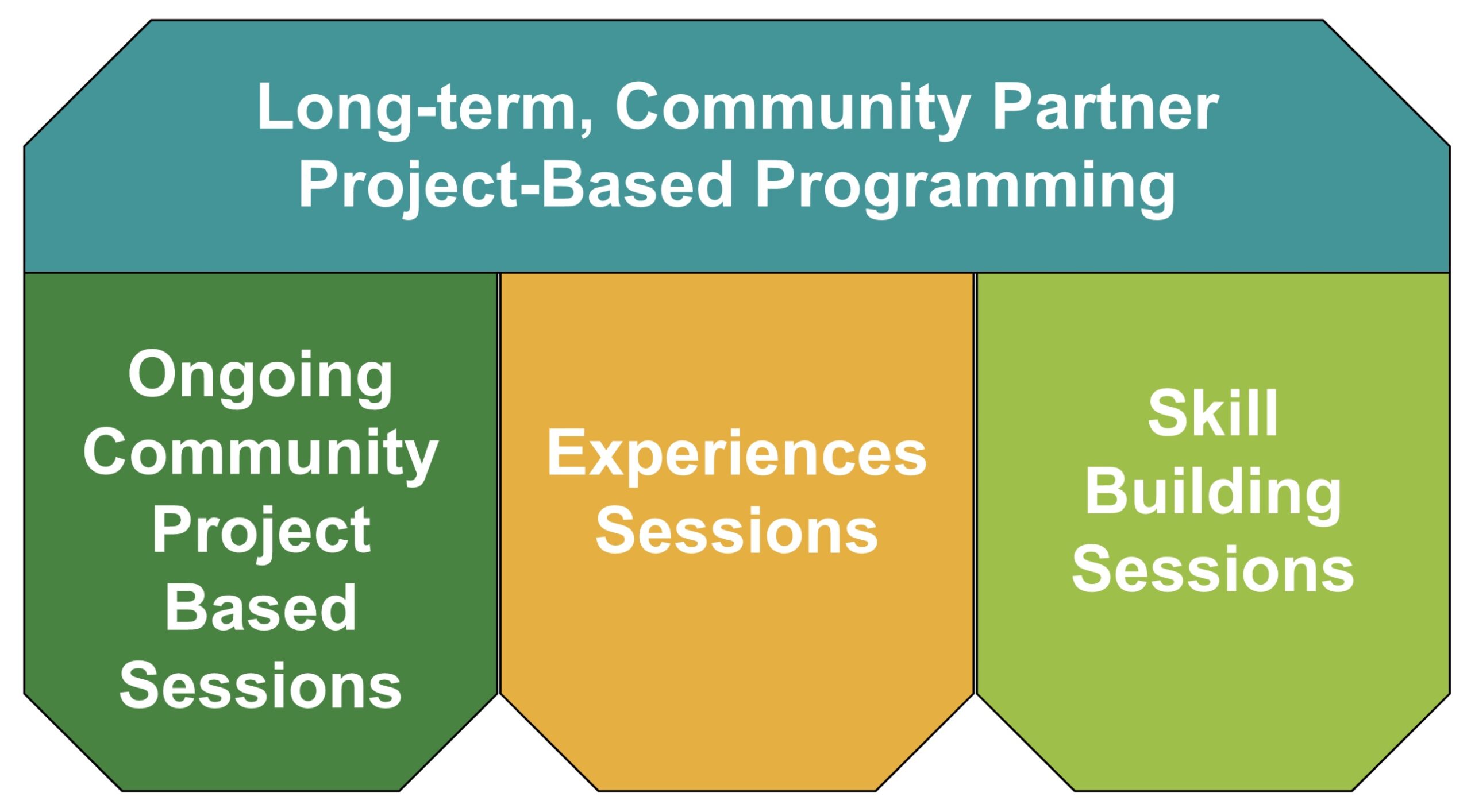 TCA is planning to offer several types of unique programming during the 2022-2023 school year to provide more nature, more authentic and more community experiences to youth in preschool through 12th grade.
We strive to make all programs accessible to all kids, so that all kids know they belong in our community. Please don't hesitate to reach out with questions about specific programs and the needs of your children.
Community projects will be the overarching focus of TCA's programming in the long run. These adaptive projects connect youth to each other and their community through meaningful work that they are partners in directing.
Community-based Projects
One 2-hour Session per week
These projects take place over the course of at least one year, but are often multiple years, or ongoing in nature. The outcomes and objectives for each project are NOT developed ahead of time by staff, but are determined through adaptive work with community stakeholders and youth over the course of the project.
Experience Sessions
Schedule depends on session
These sessions focus on giving students unique experiences with phenomena, places, and events. 
Skill Building Sessions
Schedule depends on session
These sessions focus on students developing their skills in areas they are curious about.