How to Register For Programs:
Before you can register for any programs, you must:
Click "SIGN IN" to set up an account – make sure to enter all of your children's names
Then select a free "Membership" Tier that matches your annual family income, then checkout for $0, and finalize your account information. After clearing the checkout, you will be automatically approved for the income-based Membership Tier that you selected and be able to register for programming at the correct rate for your annual family income.
Membership Tier Details:
NO FEES
NO COMMITMENT
Will automatically adjust all pricing on our programs to match our sliding fee scale for your family income.
They are just the way that our current online registration system classifies family accounts so we can offer a sliding fee scale.
The Community Academy will verify the income level selected on 1 in 20 accounts on a case by case basis.
If you need any assistance with registration or have questions, please don't hesitate to contact us:
The Community Academy has a strong commitment to make our programming accessible to all families. Programming fees will be based on the total number of hours of programming multiplied by the rates in this Fall 2022 Sliding Fee Scale.
You must sign into your account each time in order to activate the "ADD STUDENT" button for each program.
Captyn Online Registration Help
Create your CAPTYN Account and get registered for programs at a cost that matches your income tier.
Click on "Sign In" at the top right corner of the CAPTYN website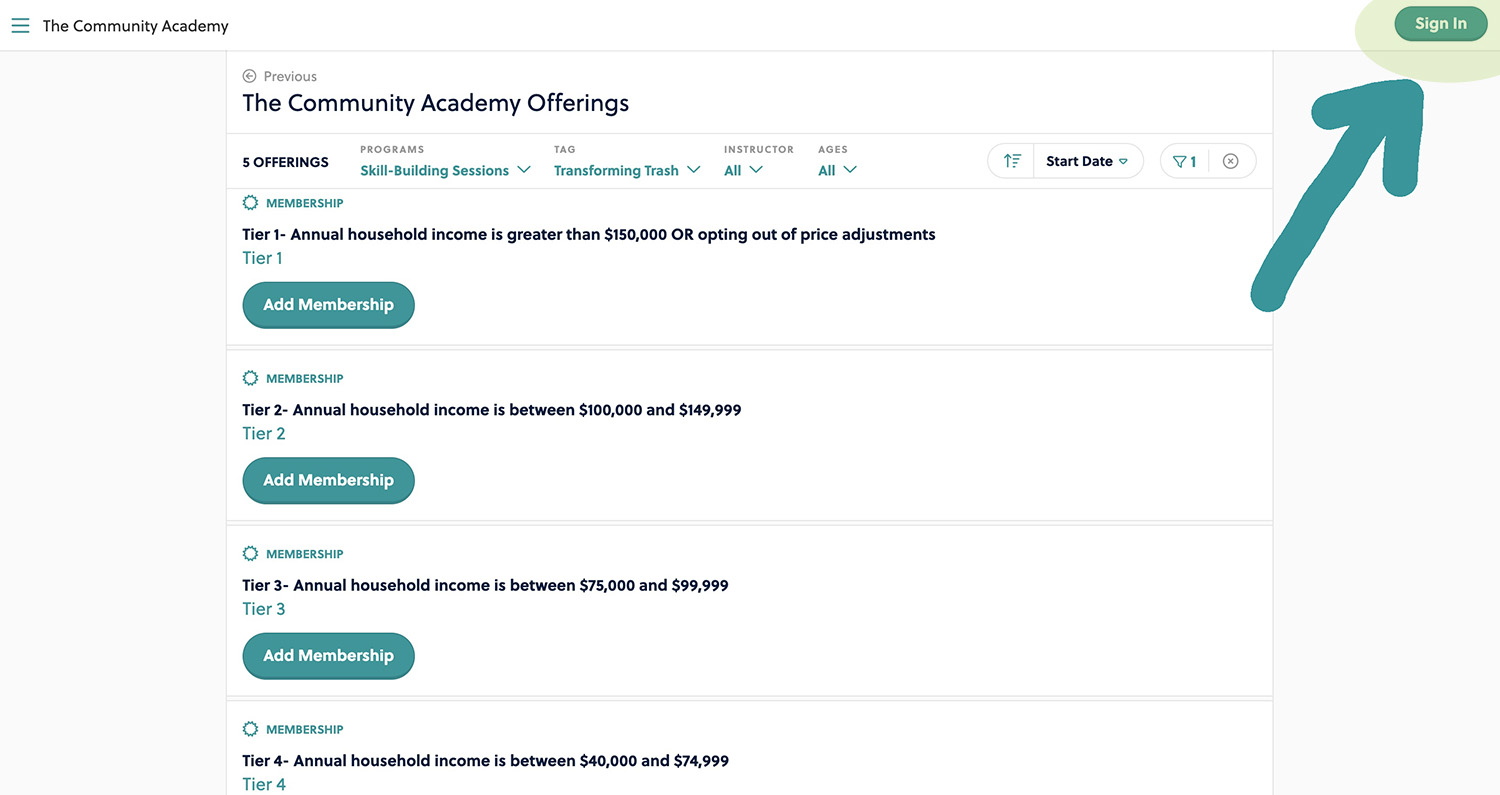 Click on "Create Your Account"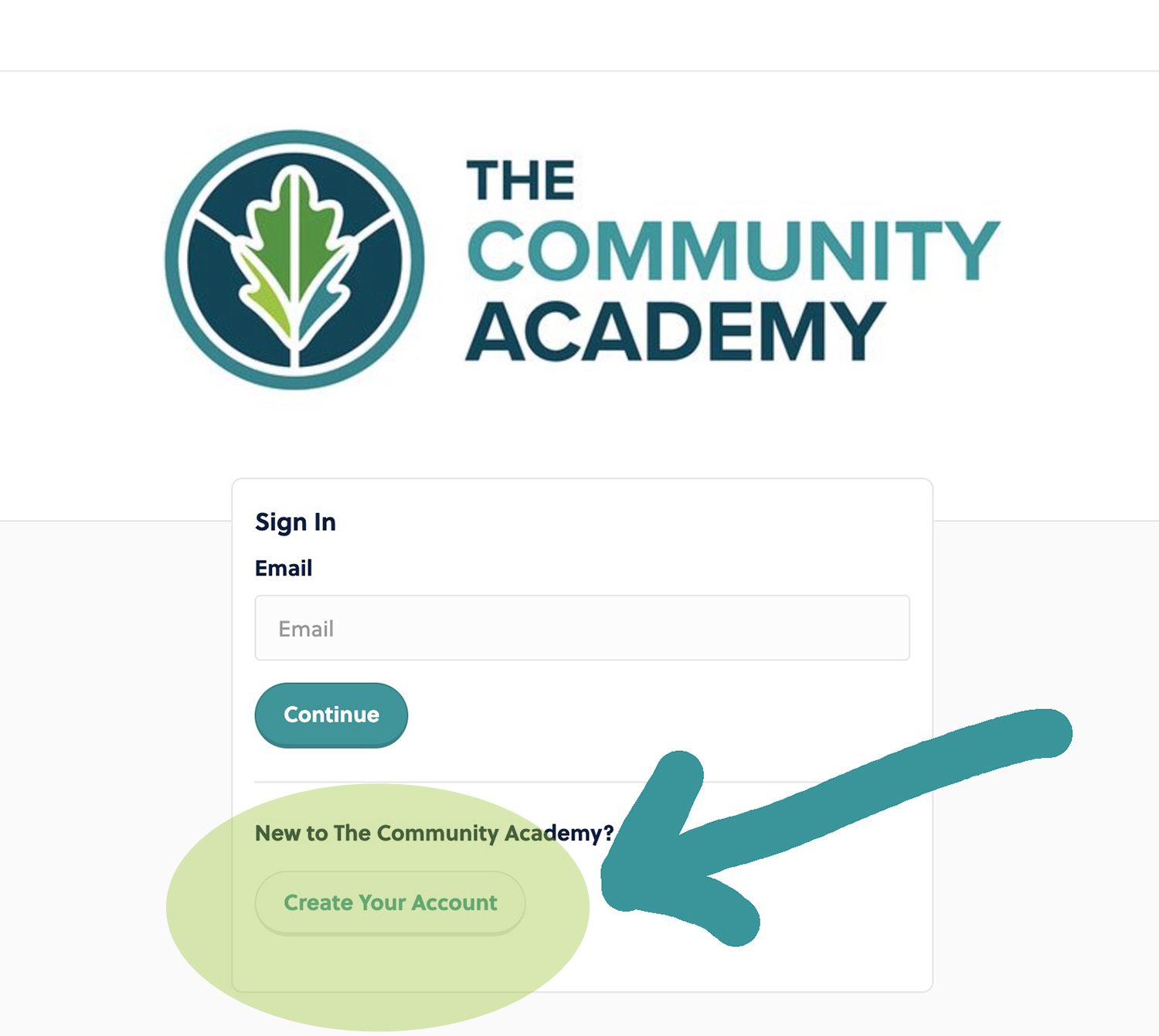 Enter your email address. Then follow the on screen prompts to enter other information about your family, including the names of all youth that you might register for TCA Programming at some point in the future.

Once you have created your account, you need to add a "Membership" – select the membership tier that matches your families total annual family income.
Remember, this does NOT cost anything, it is simply a way for the online registration system to adjust the cost for each program to match a families Income Tier from our Sliding Fee Scale.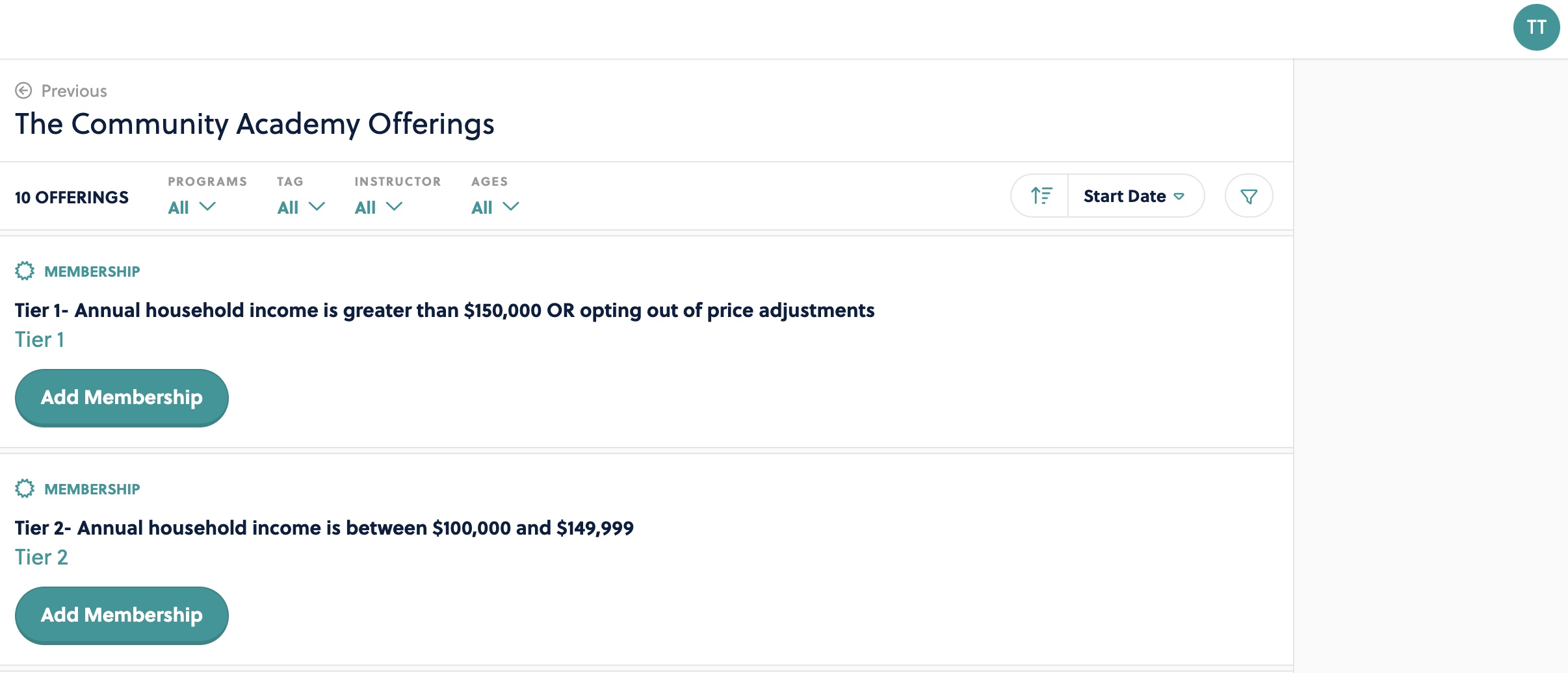 Then you will need to select all of your children in order to connect them with this Membership Tier.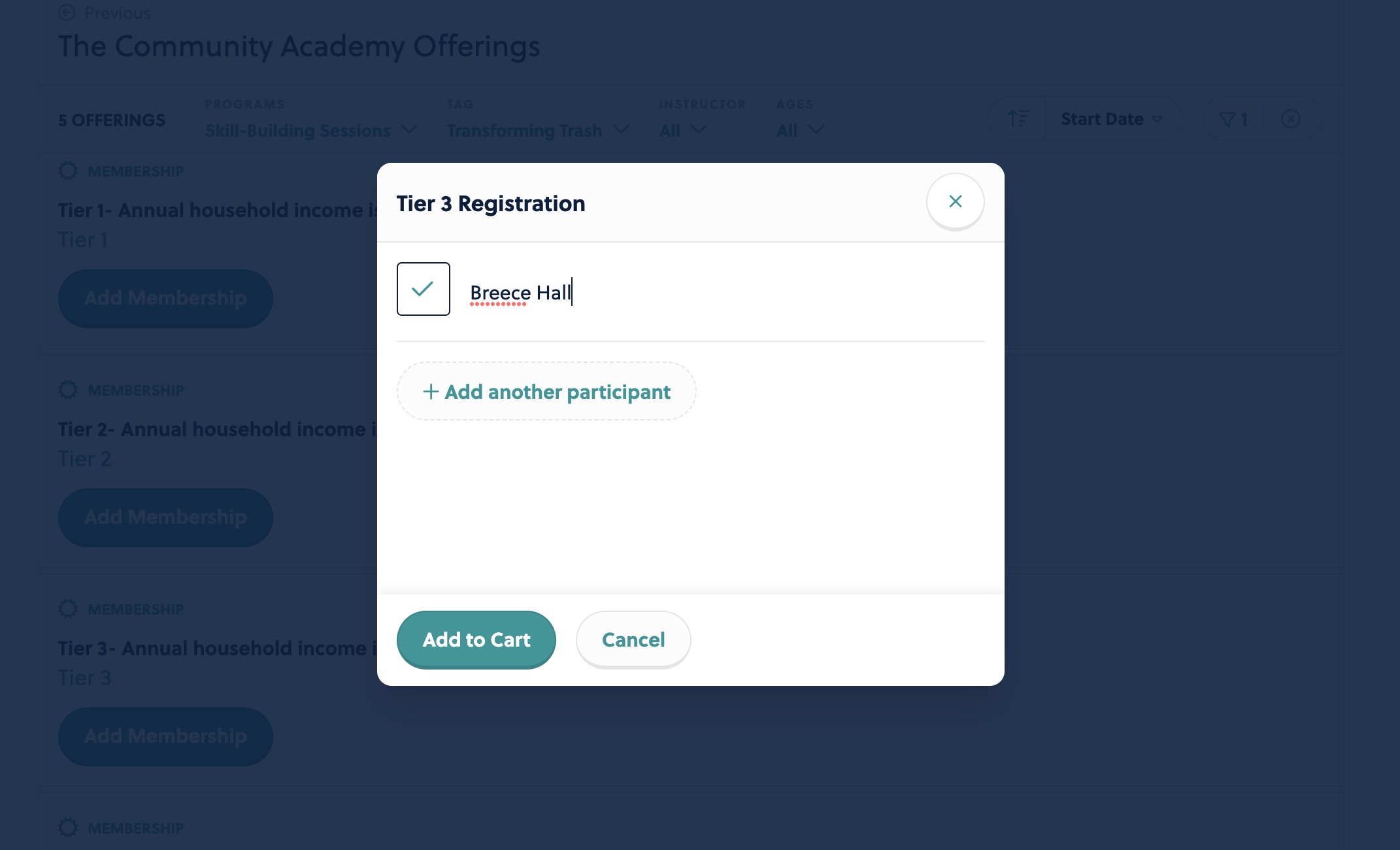 Then you will need to click on "Continue" at the bottom of the page.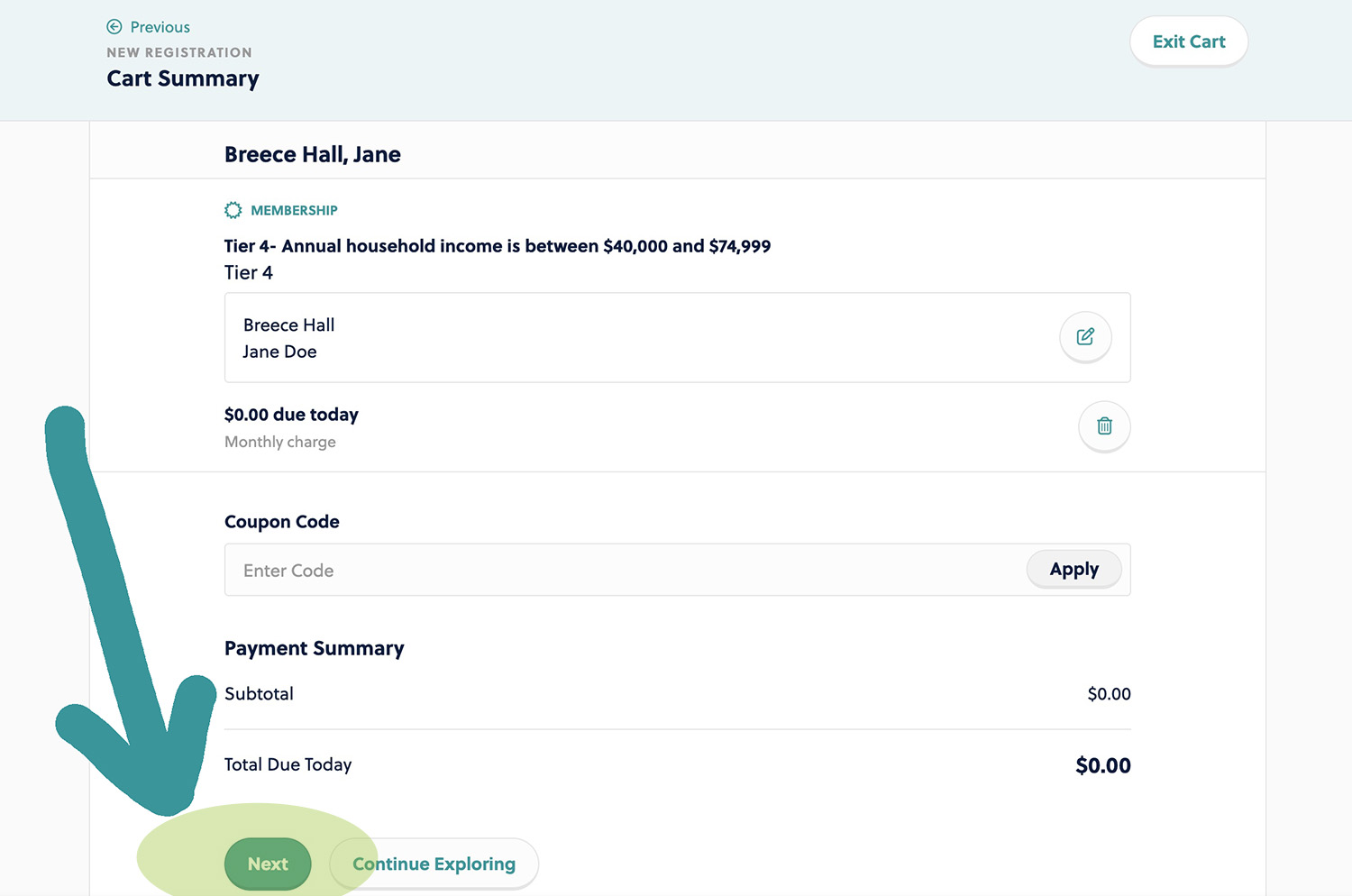 Then you will need to click on the box for each of the waivers and then "Complete Registration" for the Membership only.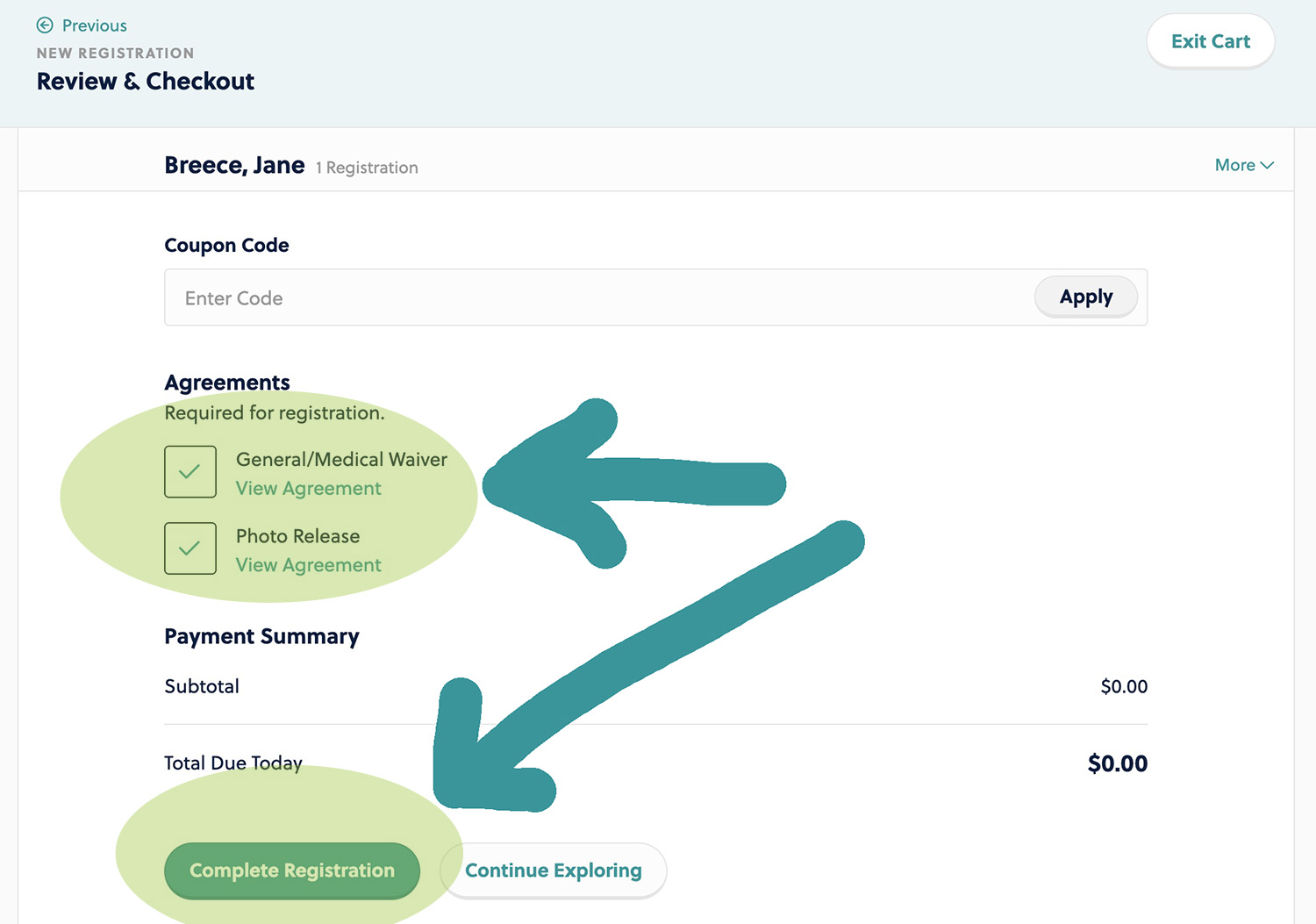 Now when you go back to our programming registration pages within CAPTYN, you will now notice that the programming fees are adjusted for your family income tier AND you can click on the "Add Student" button to begin registering your children for programs.